Celebrating Season with our Special Gift sets.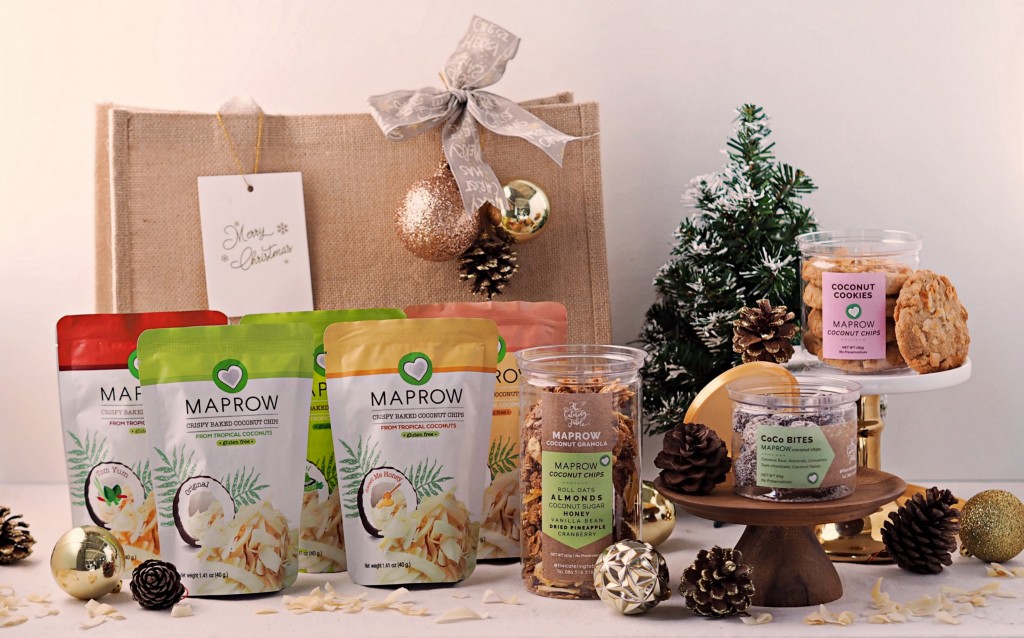 Christmas/New Year Tote Bag
– MAPROW coconut chips 5 flavors 10 packs
– MAPROW coconut Granola
– Coco Bites
– Coconut Cookies
Price: 890 baht
** This item is limited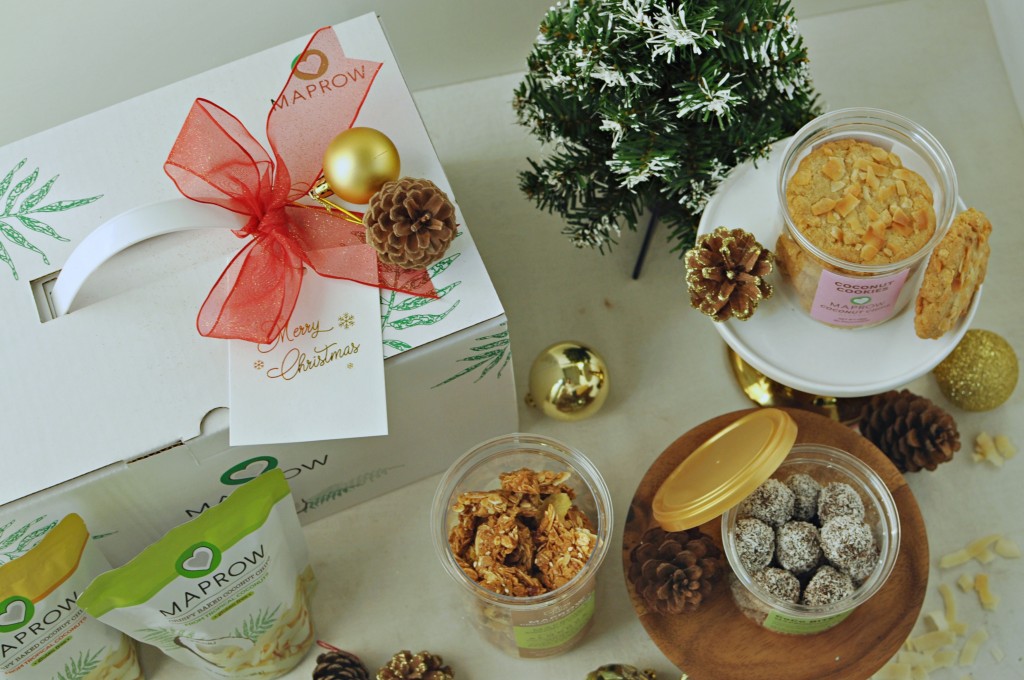 Christmas/New Year Gift box
– Maprow coconut chips 5 flavors 8 packs
– Maprow coconut granola
– Coco bites
– Coconut cookie
Price: 690 baht
Introducing our new Goodies freshly baked from the oven.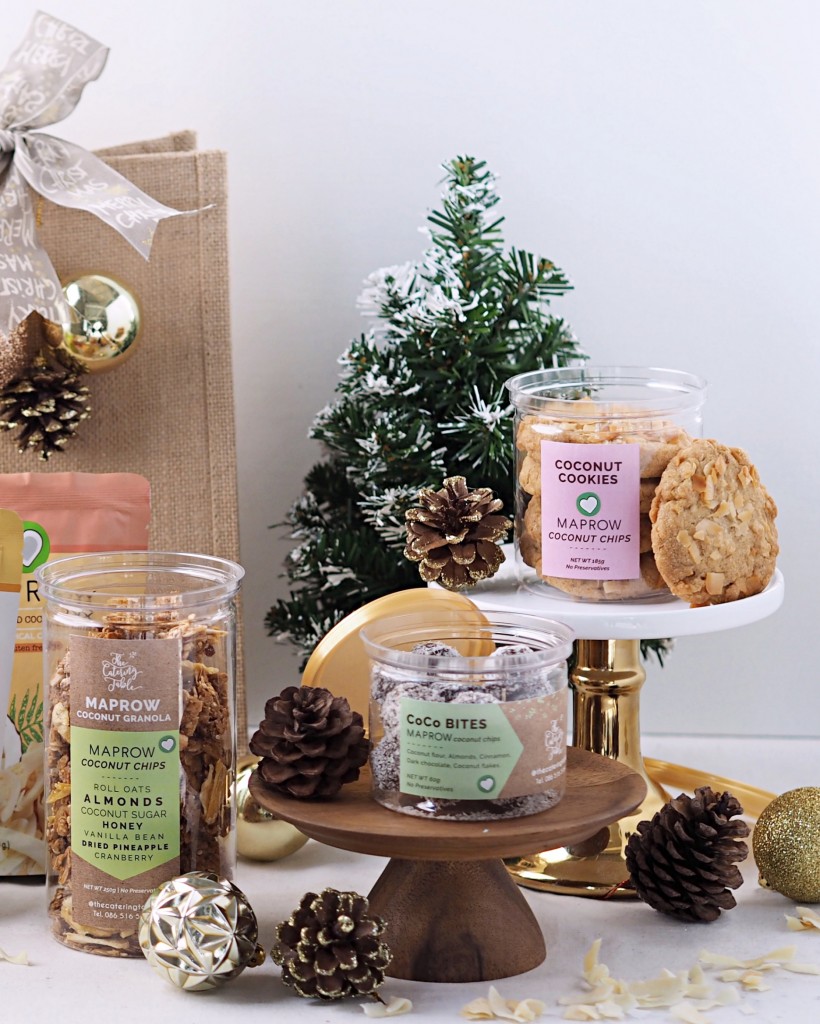 ♥ MAPROW coconut granola with roll oats and almonds spread with honey and vanilla bean together with cranberry and dried pineapples.
♥ Coco Bite – tasty dark chocolate covered our coconut chips mixed with almonds and coconut flour.
♥ MAPROW Coconut Cookie freshly baked with no butter but super yummy!